Drones have become an increasingly common way to capture high-resolution imagery of local areas. Easily transform drone-captured imagery into professional imagery products for visualization and analysis.
Create orthomosaics, 3D meshes and more – in minutes, not days.
The use of drones to acquire geographic information has rapidly been adopted by the geographic information community as an essential data gathering tool.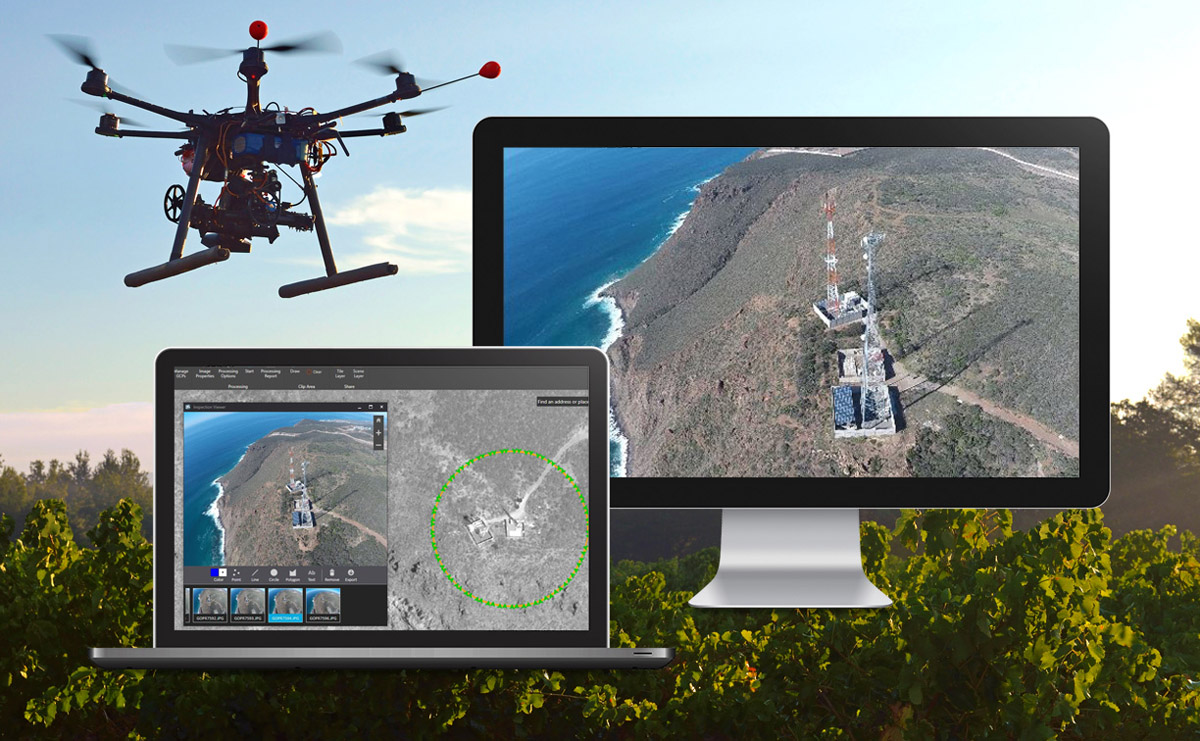 "Drones are an emerging technology with the potential to revolutionize how we work across many industries,"

Esri president Jack Dangermond.

Imagery Data Management for Drones
SEARCH, DISCOVER, RETRIEVE 
It is easy to store your projects in ArcGIS. Quickly discover and retrieve the imagery you need.
DETECT CHANGE OVER TIME
ArcGIS includes a suite of tools that allows you to perform change detection over time.
FEATURE EXTRACTION
By applying segmentation & classification algorithm to your imagery, quickly identify and discover answers to your problems.
AUTOMATE
Turn your drone into an enterprise GIS productivity tool to create orthomosaics, 3D meshes and more—in minutes, not days.
TRANSFORM
Easily see your data from a different perspective. Add 3D to your maps without changing established processes or technology.
EMPOWER
Enable the use of technology where ordinary collection systems cannot or should not.
Land Analysis
Capture images of natural and man-made land-based features and areas that may be difficult to access or fully cover because of size or terrain.
Infrastructure inspection
Easily inspect critical infrastructure and fixed assets that span vast areas.
Monitoring
Monitor scheduled events, environmental changes, the impact of natural disasters and more.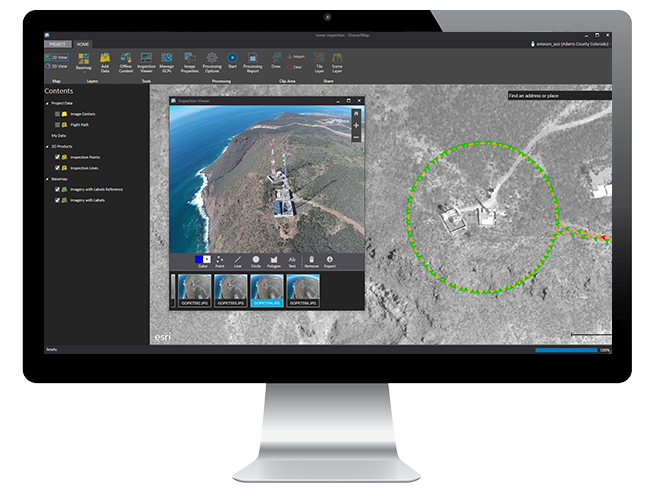 Drone2Map for ArcGIS
Drone2Map for ArcGIS provides superior asset inspection capabilities. Based on captured imagery, see an asset or collection of assets from a 360⁰ view or a specific angle.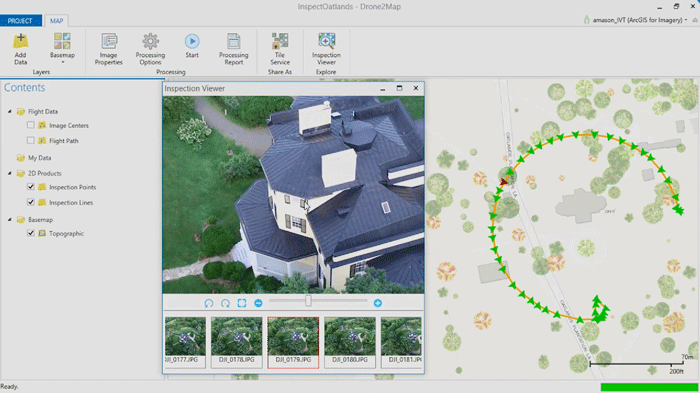 ENVI® OneButton™
ENVI® OneButton™ Professional software comes bundled with ENVI OneButton software, the industries' easiest-to-use image processing product. ENVI OneButton professional provides an additional complete photogrammetric toolset for more refined, expert-level results.