Through the use of powerful geospatial analysis tools and workflows, our team works with you to perform detailed analyses of customers and sales, combining demographic, lifestyle, and spending data with map-based analytics to provide market insights to support business decisions.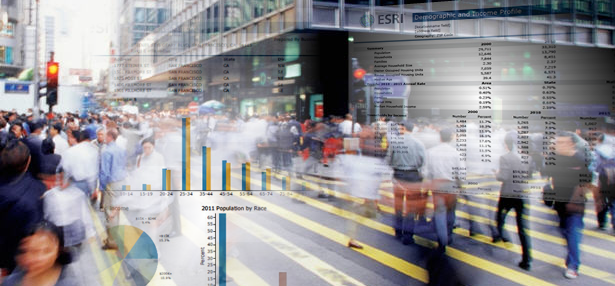 Where to locate, remodel, expand, or consolidate a business.
Find the sites that are just right for your target market, retail prospects, and tenant mix that are most likely to be profitable.

Devise efficient sales territories.
Customer profiling and Market Analysis
Maximize Investment Profits

Identify locations to match any target customer profile.

Provide data-driven advice that helps your clients make informed investment decisions and increase their return on investment.
Find new customers and target marketing messages to individual market segments.
Make Your Market Studies Worth More

Justify your recommendations by adding location insights—including demographics, consumer expenditure, and lifestyle segments—to your market feasibility studies.