DigitalGlobe's Standard Imagery products are designed for users with knowledge of remote sensing applications and image processing tools that require data of modest absolute geometric accuracy and/or large area coverage. Standard Imagery products are available in two varieties: Standard and Ortho Ready Standard.
Explore the DigitalGlobe Basemap Suite
Using complete, high- and mid-resolution, accurate orthorectified imagery coverage and providing continual updates, DigitalGlobe Basemap provides the most relevant imagery basemap available to the market.
Specifications:
Basemap +Vivid delivers a consistent mosaicked view over large areas of interest. It's the world the way you expect to see it.
Specifications:
DigitalGlobe Basemap +Daily is a premier subscription service that provides near real-time access to imagery over areas of strategic and economic interest. This service includes the most relevant current collections from DigitalGlobe's constellation and is updated continuously around the globe.
Specifications:
The world's most advanced constellation of 50cm high-resolution satellites.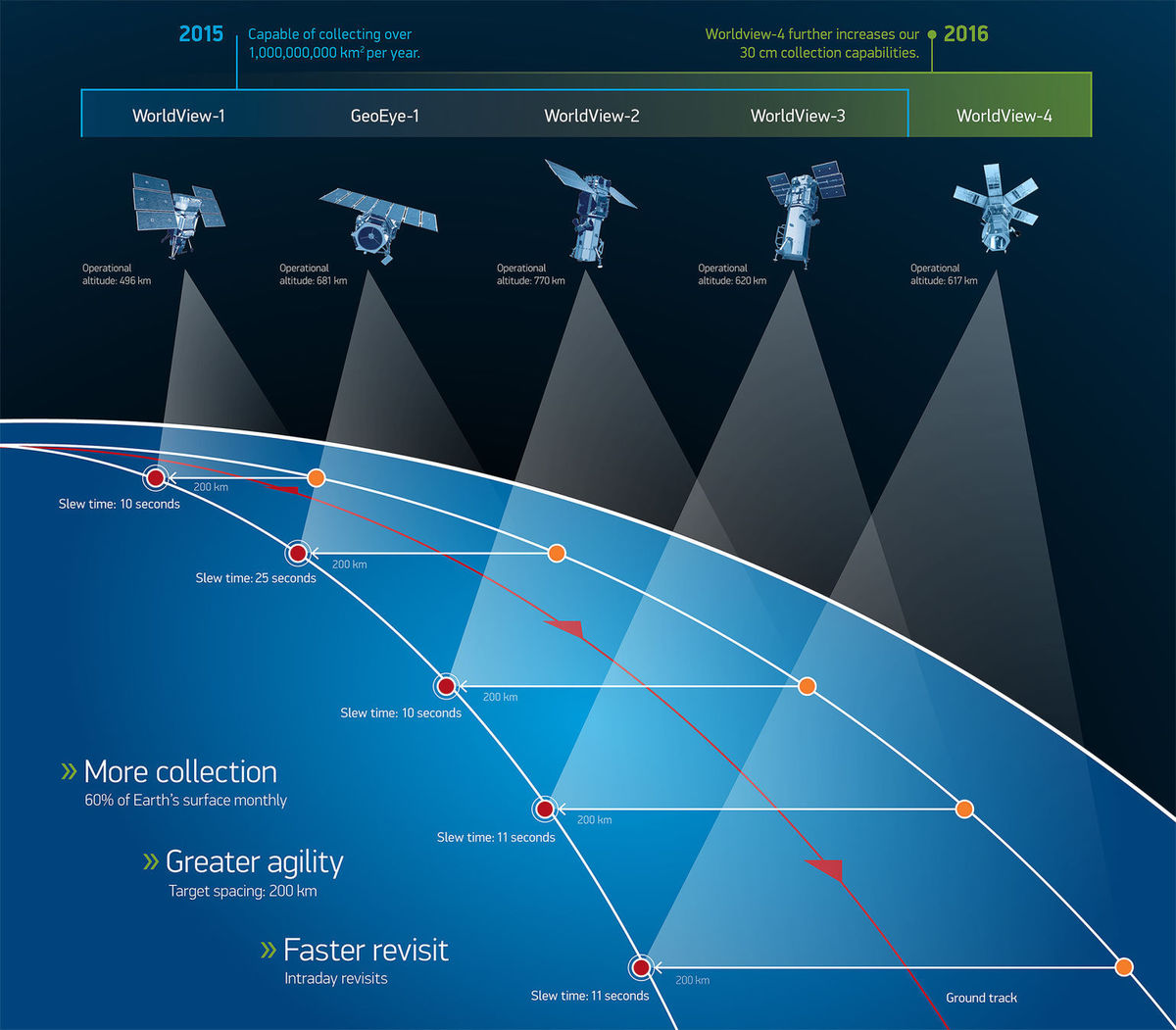 DigitalGlobe owns and operates the most agile and sophisticated constellation of high-resolution commercial earth imaging satellites.
Together, WorldView-1, GeoEye-1, WorldView-2, WorldView-3 and WorldView-4 are capable of collecting well over one billion square kilometers of quality imagery per year and offering intraday revisits around the globe.